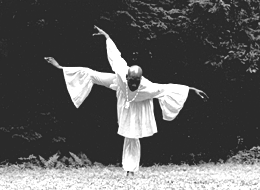 Arthur Hall first appeared on stage with the National Negro Opera Company's production of The Ordering of Moses in 1948. He studied dance with Marion Cuyjet at the Judimar School in Philadelphia, where Judith Jamison (now artistic director of the Alvin Ailey Dance Company) was a classmate. Among his other teachers were John Hines, Saka Acquaye, Melvina Taze, Percival Borde, Syvilla Fort, Joe Nash, Lavinia Williams, Leigh Parham, Walter Nicks, Obediah Craig, and John Kow Mensah Eshun. Arthur has choreographed several full length ballets, including Orpheus, A City Called Heaven, Fat Tuesday & All That Jazz, and Oba Koso, among many other notable works.

Arthur is among the premiere choreographers in adapting traditional West African dances to the modern stage, and has been called "the father of the black arts movement in Philadelphia"

(Coalition of African American Cultural Organizations, 1993) for his work with the Arthur Hall Afro-American Dance Ensemble and in founding and directing the Ile Ife Black Humanitarian Center, the Ile Ife Museum of African Art , and the first African religious shrine officially recognized in the United States. This history, concentrating on the years between 1958 and 1988, is the subject of a feature documentary And the Children Danced, currently being produced by Ile Ife Films.

As a teacher, Arthur has been called the "Johnny Appleseed of Dance,"

(Maine Times, 9/5/1980) touching the lives of many thousands around the world as a movement specialist for the National Endowment for the Arts, the American Dance Festival, and as a resident artist in schools, colleges, museums, and dance companies on four continents. In 1995 the Muntu Dance Theatre of Chicago received one of only ten National Dance Residency Program grants of the Pew Charitable Trusts for Arthur to restage Fat Tuesday &amp All That Jazz for Muntu and Preservation Hall of New Orleans. The new production premiered in 1997.

As a boy in Tennessee, Arthur would dream of Maine, "... as far away from Memphis as I could imagine. I would walk down Beale Street to the Mississippi River and study a map of the United States. I thought Maine looked like the head of a cow wearing a bonnet." Arthur first saw "the real Maine" in 1977 as an artist in the schools of Gorham and Winthrop, inspiring the production of the award winning film Snake Dance Teacher Dance by Maine filmmakers Abbott Meader, Huey, and Bruce Williams.

In 1980 Arthur founded and was the first artistic director of Camden's People to People Dance Company. Now he directs Ile Ife Films, a Maine nonprofit which also administers the Arthur Hall Collection and the Arthur Hall International Dance Center. Arthur says, "I've done the all-black dance company. Now I want to build an international company from the base here in Maine."

Arthur Hall resume
Arthur Hall subdirectory index
Return to Ile Ife