The "Obatala" mural in Ile Ife Park, Philadelphia, Penna.
Designed by Lily Yeh

ILE IFE Films, Inc. / The Arthur Hall Collection
2018 Annual Report

Foreword by Abbott Meader
2018 Report by Bruce Williams
(Page 2) (Page 3) (Page 4)
2018 Financial Report by Patrice Janssen, treasurer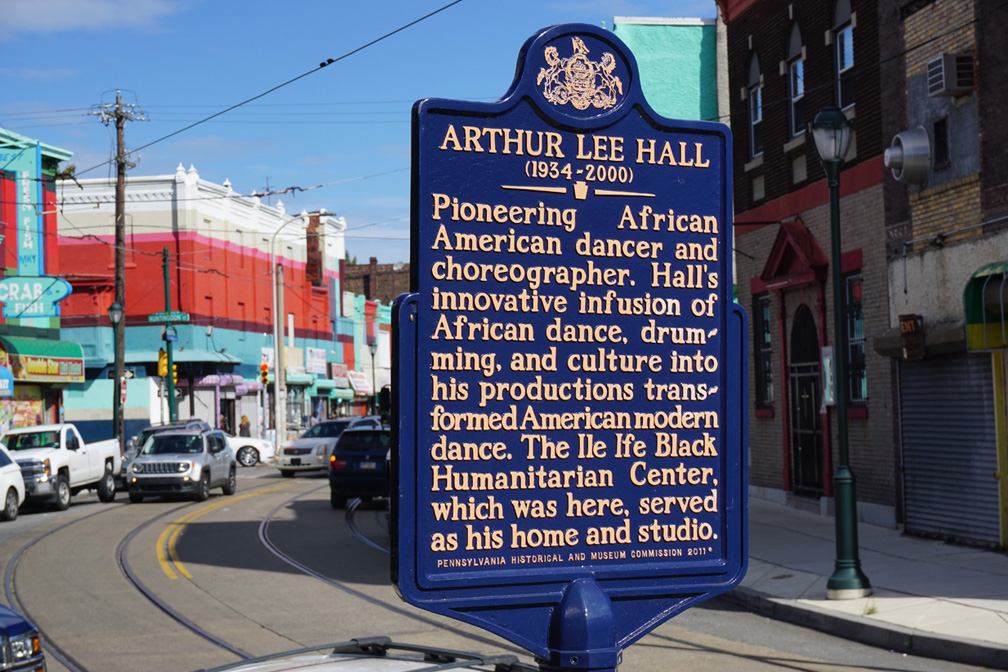 The Arthur Hall Historical Marker
2544 Germantown Avenue in Philadelphia, Penna., now
The Village of the Arts

Credits:
On top, the new mural designed by Lily Yeh, the " Barefoot Artist" dedicated September 23, 2018, in Ile Ife Park, Philadelphia, Penna.
It depicts Arthur Hall as Obatala, in his spiritual nature and with his love of dance, and on the right, an African spirit by Barbara Bullock,
recreated after the original mural collapsed. Barbara Bullock taught art at the original Ile Ife Black Humanitarion Center beginning in 1968.